We've all been in this situation: You've had your furniture for years and love it. While it's still fully functional and intact, your furniture has clearly seen better days. Maybe the finish has started to look a little lackluster or the drawers are scratched from wear and tear. When this happens, we are confronted with a difficult decision: buy new furniture or try to salvage the old furniture. But what if that furniture has sentimental value and you aren't willing to part with it? For homeowners that believe their old furniture is too valuable to discard, one of the best (and most affordable!) options is refinishing the wood furniture. Here are some of the benefits of furniture refinishing and painting and why working with a professional company can breathe new life into your old, drab furniture.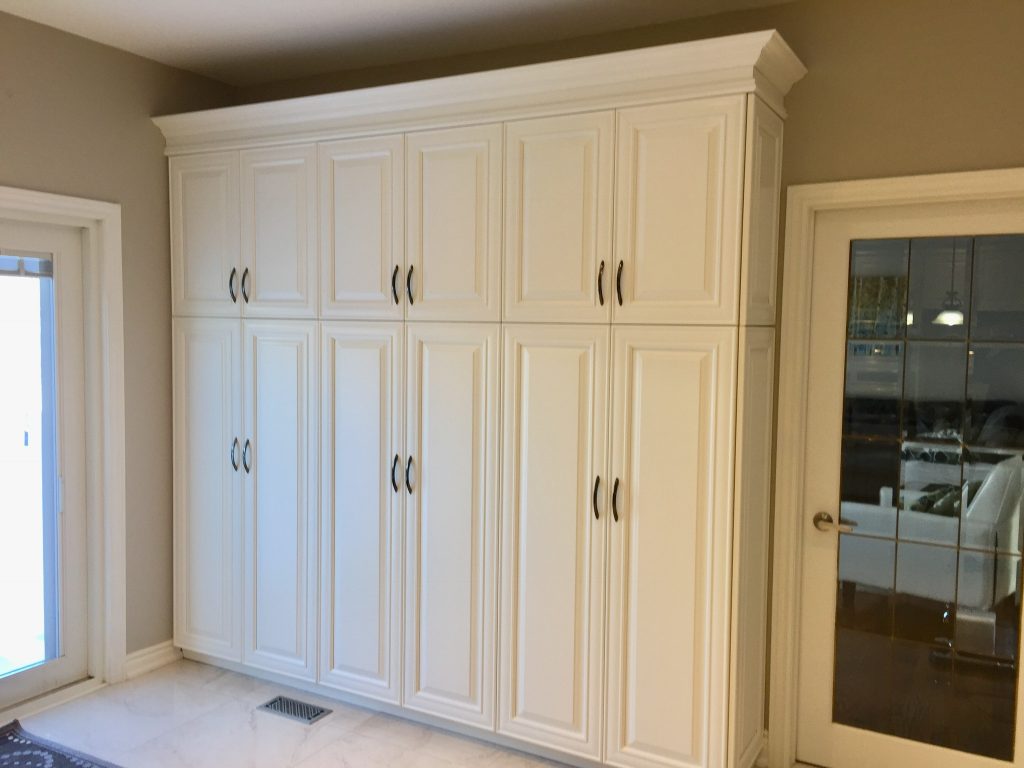 What Is Refinishing Old Furniture?
Refinishing old furniture usually involves painting wood furniture that has lost its original protective layer. The old furniture can be cleaned, repaired, sanded, painted or stained, polished, and sealed to achieve a renewed appearance. Usually a final protective layer is also applied to keep it looking new and beautiful for years.
Benefits of Furniture Refinishing and Painting
Protect Its Sentimental Value
If you have furniture that has been in your home or family for years, it likely carries significant value to you. But as time goes on, you may notice its dated appearance or the years of wear and tear are starting to show. Instead of buying new furniture and throwing the old furniture away, many homeowners will have it refinished to continue passing it down from generation to generation. By restoring and refinishing these sentimental pieces, they can be used for years to come.
Preserve Quality Items That Are No Longer Made the Same
Have you ever purchased online or closely examined new furniture in stores and thought: "They don't make them like they used to"? You're not alone. Many homeowners prefer to revamp their own furniture instead of buying new items because the quality of older items seems to be substantially better. Nowadays, the highest quality wood is rarely used, except for very specific and expensive applications. Refinishing your old furniture is a great, economical way to keep your older, better quality items and get a new look without buying new, cheaper furniture.
Environmental Benefits
Making new furniture requires a lot of energy and produces more carbon dioxide emissions. If you live a lifestyle that considers the impact your actions have on the environment, then restoring old furniture is the way to go. Refinishing old furniture saves trees and gives you peace of mind knowing that your efforts are helping conserve our environment.
Avoid Extra Investments and Costs
If you want to make your furniture look as good as new and spruce up your home without breaking your budget, refinishing your furniture is a perfect option. This can help you avoid additional costs of purchasing new furniture. Restoring and refinishing hidden gems like old China cabinets, wall units, chairs, or tables, can be an inexpensive and effective way to update your home.
Maintain the Pristine Condition of Your Furniture
If you have damaged, worn-out pieces of furniture with faded areas, scratches or bumps, refinishing it can restore it to its original condition or better. You can regain value from antique pieces of furniture, and you can refinish it to match other items in the room.
Create a New Style
Even if your furniture is older and worn down, you can still revamp its look to keep it around for years to come. Professionals who restore or repaint furniture can help your furniture look brand new. Give it a makeover to suit your new tastes or restore it to its original beauty and brilliance.
Factors That Affect the Cost of Refinishing Your Furniture
Type of Damage: In order to refinish your furniture, it needs to be in good physical condition. This means getting any broken or damaged pieces fixed, including cracks, peeling veneer or paint, loose parts, stains, etc.
Size: Depending on the size of the furniture, it may take longer to refinish and may take more materials to get the job done. Consider the size of your furniture as you form your budget, knowing that the larger the object, the more work and money will be needed.
Age of the Furniture: If your furniture is old it may require delicate handling and special equipment to refinish it. This should be considered as you make your budget.
Complexity of the Refinishing Job: One of the most crucial factors when it comes to determining the cost of refinishing furniture is the condition and type of finish already on your furniture. The more work required to strip old finishes, the higher the cost. The same rule applies to the new finish you want to apply on your wood furniture.
Why Hire Us?
If refinishing your furniture is your final decision, you can benefit from working with a professional company. Furniture refinishers have the right training and experience to refinish your pieces in the most efficient and safe way possible to preserve or increase its value. They are equipped with special tools and equipment that can save time and achieve the exact look you want. Professionals also have adequate working areas that are properly ventilated and equipped with everything necessary to complete your project. There will be no risk of personal injuries or damage to your furniture so you can have peace of mind.
For high-quality furniture painting and refinishing, contact Booth7. Our team offers professional furniture painting and refinishing services with excellent customer service to boot. Give us a call today and we will return your call within a few hours. We service Toronto and the GTA. If you require our assistance or want a free consultation and estimate, fill out our online form or contact us at info@booth7.com.