Achieving a professional-quality paint job is one of the main goals of every DIY painter, but this goal cannot be accomplished without the right preparation and practice. That's why we've created this interior painting checklist, consisting of six steps to follow regarding interior painting prep. Keep this checklist handy and your DIY project will go off without a hitch. If you need expert help however, don't worry because the professionals are always available!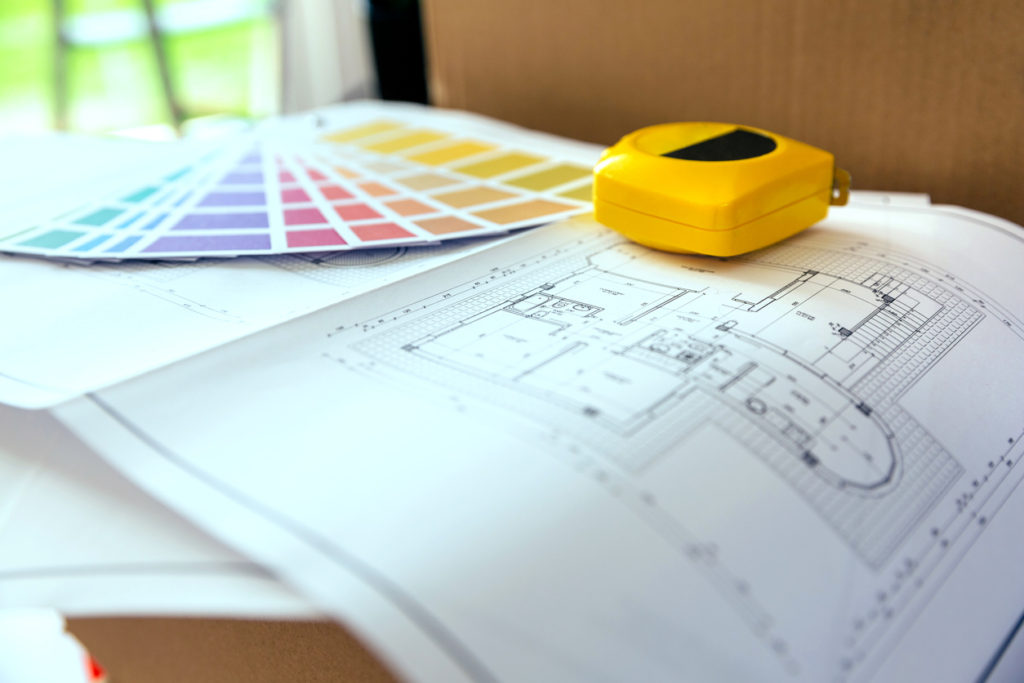 1. Make a Supplies Checklist
Every home upgrade project needs the right set of tools, so make a list of all the interior painting supplies and equipment you will need. A simple stepladder may work if you are painting your bedroom or living room, but if you need to paint a stairwell or a room with a high ceiling, you will need to use a large ladder or set up a scaffold system. Check to see if there are any ladder or scaffold requirements in your area so that you can adhere to all safety requirements. If you do use a scaffold system, it needs to be set up before you paint.
2. Check the Paint with a Test Sample
Before you begin your interior painting project, test out a small sample of paint on your wall to see how it looks in both natural light and artificial light in your home. Keep in mind that the paint colour sample you see in the store will look different in your home. Paint stores have special lighting that show the true colour of the samples. When you take the paint home however, the lighting in your home may show a different colour. To avoid painting your entire wall only to realize you don't like the tone, try testing out a small area first.
3. Protect Your Furniture and Floor
Unless you take all your furniture out of the room you plan to paint, you will need to protect your furniture to avoid paint from accidentally getting on it. Skipping this step can damage your items and cause a lot of costly frustration. The same goes for your floor. You can use canvas drop cloths or line the floors with protective floor paper. If you use paper, be sure to tape it down properly and use the proper tape to not damage hardwood floors.
4. Clean the Surface
One professional tip that ensures your paint job will last a long time is to pre-clean the surface that you plan to paint. Skipping this step means the paint may not adhere to the wall as it should due to dirt, dust, hair, grease, and oil that could be on the painting surface. A simple solution is to use mild dish soap and water and gently wipe down your walls.
5. Cover the Trim with Tape
Trying to free-hand your paint job won't make it look very professional. For a smooth and clean finish, tape the trim with painter's tape. Be sure to make a straight line with the tape between the wall and trim, and don't forget about any door handles! As for the electrical outlet covers and light switch covers, it's a smart idea remove them entirely from the wall.
6. Keep Emergency Cleanup Resources Handy
Paining can get messy, even for the pros. Make sure you have cleanup supplies on hand in case paint gets on any unwanted spots, such as the floor, trim, ceiling, etc. For latex paint, keep water and clean rags nearby. If you're using oil-based or enamel paint, have paint thinner or mineral spirits ready to help.
How Booth7 Can Help You
Painting a four-wall bedroom may not require the skill and equipment of professional interior painting services, but tackling your entire home to prepare it for sale or to give it a new look is a much bigger job. Instead of doing such a project on your own, avoid the headaches and frustration by hiring professional interior painting services in Toronto.
At Booth7, we are your one-stop shop to give your home a fresh new look and style. Our services also include free in-home consultation, competitive pricing and colour & custom design consultation. We handle all the details of your project from start to finish, so you can trust you are in good hands!
To get started on your home renovation or painting project, call Booth7 today! You can also fill out our online form or contact us at info@booth7.com