If your kitchen cabinets are worn down, scratched, dented, or water damaged, you're going to need a lot more than just a simple coat of paint to make them look brand-new again. That doesn't mean you still can't refinish your existing cabinets; it just means they'll need a little prep work before you can apply that first coat of primer. Kitchen cabinets are made of wood, which means they absorb oils and dirt, dent and chip easily, and can crack with prolonged heat or changing temperatures. Before repainting your kitchen cabinets, inspect them to see if there are any problems that need to be fixed first. Here are some common kitchen cabinet problems to be aware of before refinishing your kitchen cabinets.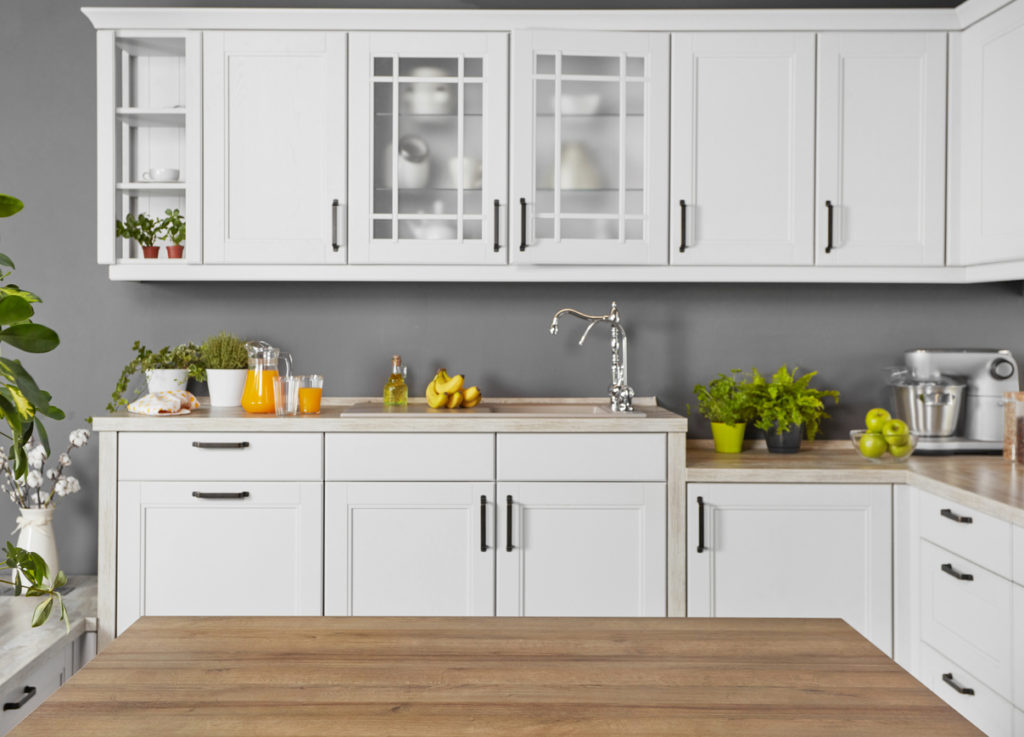 Exposure to Moisture and Water
The biggest problem-maker for kitchen cabinets is water. The cabinets by your fridge, sink and kitchen waste cabinet are typically the most at risk from water splashing up during dishwashing, cleaning, cooking, etc. To prevent moisture and water from ruining your kitchen cabinets, you can:
Wipe water splashes immediately after they occur
Don't let water stand on cabinets
Do not use harsh chemicals to clean them—diluted white vinegar and water is good enough
Cracks Due to Seasonal Changes
Seasonal changes cause humidity levels to fluctuate in your home. Too much or too little humidity can cause your cabinet doors to expand and shrink, and in worst-case scenarios, they can cause them to warp. Cabinet cracks will likely need to be filled and sanded before repainting. To prevent cracks, try to keep your home's humidity between 40% and 50% all year-round.
Dents in Doors and Drawers
Scratches, dents and imperfections can add character to wooden cabinets, but if you're planning on upgrading with kitchen cabinet painting, you should get these issues sorted out first. The type of wood used on your cabinets can impact how fragile they are to bumps and scratches. For instance, pine, maple and poplar are softer woods that tend to dent easily.
Why Repaint Your Kitchen Cabinets with Booth7?
There are just some home upgrade jobs that are too involved to handle on our own, and there's no shame in that. You may be a pro at painting the bedroom walls, but filling, sanding, priming, painting, and installing kitchen cabinets may require the skills of someone more experienced.
With the help of our professional kitchen cabinet painting professionals, you won't have to worry about messes, mistakes, or hazards. We will remove your kitchen cabinets and paint them in our own facility, so you can use your kitchen while we work. Then, we will reinstall your cabinets and paint the room for you with expert care and attention.
Booth7's services include a free in-home consultation, as well as professional advice, competitive pricing, and custom designs that suit you. We handle all the details of your project from start to finish, so you can trust you are in good hands! To get started on your home renovation or any painting project, call Booth7 today! Fill out our online form or contact us at info@booth7.com.