During these trying times, the health and safety of our customers and employees is our top priority at Booth7. We're doing everything possible to continue offering our professional kitchen cabinet painting and refinishing services, while maintaining strict health and safety precautions during COVID-19 restrictions and lockdowns.
Keep reading to learn about the preventative and precautionary methods that we're implementing to keep our employees and customers safe.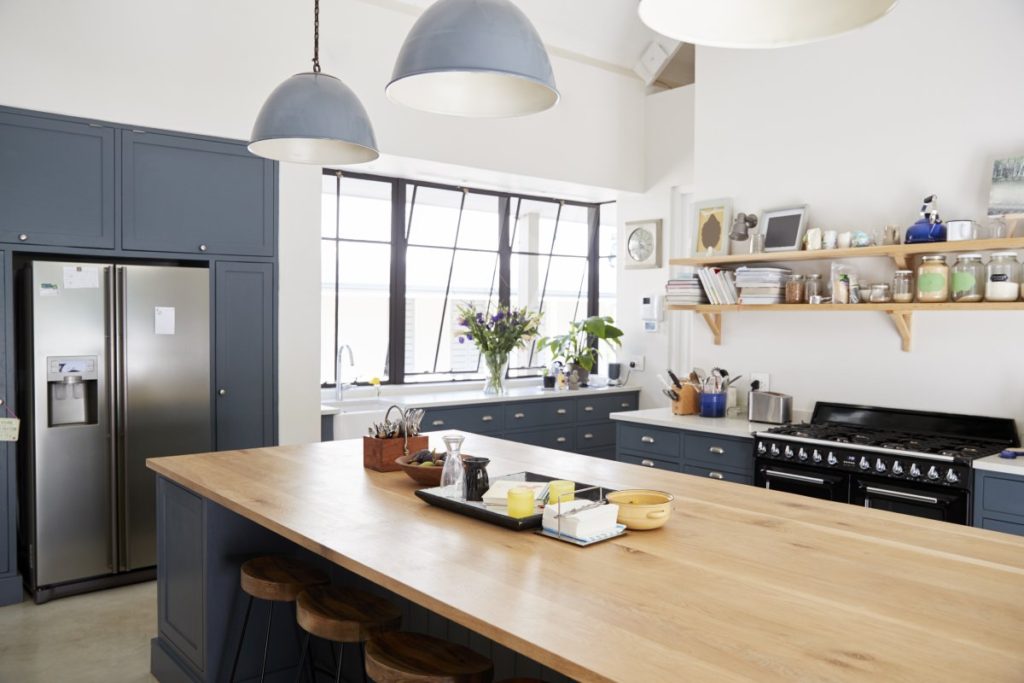 What We're Doing to Keep Our Team and Customers Safe during COVID-19
As professional kitchen cabinet painting contractors, we take great pride in the work that we do. We also take the health and safety of our employees and customers very seriously. To protect our employees against COVID-19 exposure, prevent the spread, and give our customers peace of mind, we're taking the following precautions.
Maintaining excellent personal hygiene standards
Encouraging frequent handwashing
Supplying our facility and team members with  hand sanitizer, masks, and gloves
Implementing social and physical distancing regulations on and off jobsites by limiting the size of our crew(s) as much as possible
Frequently cleaning, sanitizing, and disinfecting all high-touch surfaces in our facility, service vehicles and on customer jobsites
Consistently tracking the health of our employees by performing daily symptom checks
Arranging minimal contact or contactless services for customers who prefer it
Updating our health and safety measures in compliance with changing government guidelines
Offering electronic billing and payment services
Scheduling virtual consultations using video calling platforms, email, and text
Communication during COVID-19
Our goal throughout this entire process is to keep our customers as updated and reassured as possible. Although we have no control over lockdown restrictions and given the situation can change at any given time based on government regulations, we're constantly striving to offer the highest quality services possible given the circumstances.
That means maintaining a reliable and constant line of communication with our customers to update you about any service changes, cancellations, or postponements. To guarantee the health and safety of our customers and reduce the chances of COVID-19 exposure, we're exclusively offering virtual consultations for the time being until further notice. We will continue to update our customers regarding our COVID-19 precautions as the situation evolves.
Additionally, we're also limiting the number of crew members on job sites (customer homes)  that are required in compliance with COVID-19 social and physical distancing restrictions. If you have any further questions or concerns regarding our pandemic-related precautions and steps we're taking to ensure your safety, please don't hesitate to get in touch with us.
How We Prioritize Health and Safety when Painting Kitchen Cabinets
For the safety of our crew members and other customers, we ask that you refrain from making an appointment for kitchen cabinet painting and refinishing if you are experiencing COVID-19 symptoms.
As mentioned, we're taking all of the necessary precautions to reduce the risk of spread on our end and we kindly ask that our customers do the same. Feel free to contact us today to set up a virtual consultation or get a free estimate for your kitchen cabinet painting and refinishing project.