The kitchen is often lauded as the heart of the home, and for good reason. It's where we gather to cook, eat, and socialize. Given its central role in our lives, it's no surprise that many of us put a lot of thought into designing the perfect kitchen. But even the most carefully planned kitchen can start to look dated after a few years. 
One easy way to give your kitchen a fresh new look is by respraying your cabinets. But before you begin, there are a few things you need to consider. In this article, we will discuss some important factors to keep in mind when refinishing your cabinets in Vaughan.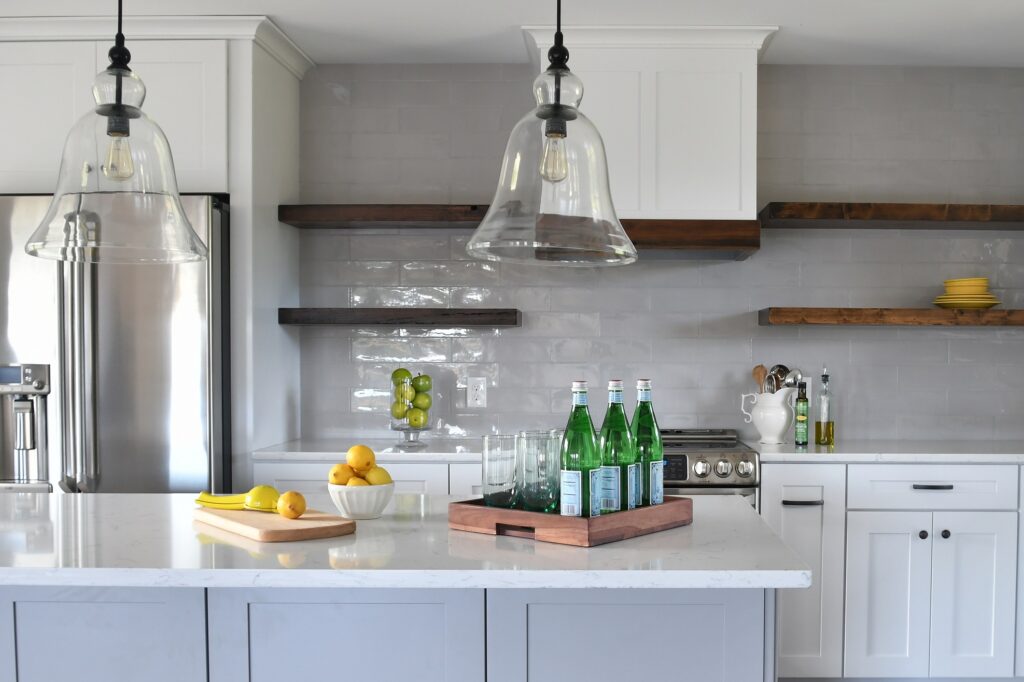 Choose the Right Colour Combinations
When it comes to kitchen cabinet painting, one of the most important choices you'll make is choosing the right colour combinations. The wrong colours can make your kitchen look dated or uncoordinated, but the right colours can help to brighten up the space. 
If you have a small kitchen, for example, you'll want to avoid dark colours that can make the space feel cramped. Instead, opt for light or neutral colours that will help to open up the space. You should also consider the existing finishes in your kitchen, such as countertops, flooring, and appliances. 
Use the Appropriate Spraying Tools
With kitchen cabinet respraying, it is important to use the appropriate spraying tools in order to achieve a smooth and even finish. A high-quality paint sprayer will give you a smooth, even finish that will last for years, meanwhile cheap paint sprayers tend to leave behind streaks and brush marks.
Hire a painting contractor in Vaughan if you're not confident in your abilities. They will have the proper equipment and know-how to get the job done quickly and efficiently. With the right tools, you can give your kitchen cabinets a fresh new look that will transform your whole kitchen.
Consider Your Budget
Kitchen cabinet painting can be a very time-consuming and labour-intensive task, so it's important to get an accurate estimate of the cost before you start the project. 
Cabinet painting in Vaughan is usually much less expensive than replacement, but it's still important to compare prices and get multiple quotes before making a final decision. By taking the time to do your research and understand your budget, you can ensure that you'll be happy with the final results of your kitchen renovation.
Cover the Surroundings with Painter's Tape
One of the most important steps in respraying kitchen cabinets is to protect the surrounding surfaces with painter's tape. This will help to ensure that your paint job looks neat and professional. Not only that, but it will also save you time and effort in the long run. 
By taking the time to tape off the area around your cabinets, you can avoid having to spend hours cleaning up paint drips and streaks. 
Looking to Re-Spray or Refinish Your Kitchen Cabinet in Vaughan? Contact Booth7!
Are you looking for kitchen cabinet refinishing in Vaughan or the surrounding area? Look no further than Booth7. We can give your home a quick, affordable upgrade with our kitchen cabinet painting services. We are a one-stop shop and our professionals will handle all the details of your project from start to finish, so you can trust us to get the job done right! 

Ready to get started? Simply fill out our online form or contact us at info@booth7.com. Our staff with respond to your inquiry within a few hours. If you have a specific idea in mind, let us know and attach a photo of your existing room and get a free consultation and estimate today!