The holidays are a time when families and friends come together to celebrate. It's also a time when homeowners need to make sure their kitchen is ready for all the cooking and baking that will be taking place. One of the best ways to prepare your kitchen for Thanksgiving is by refinishing your kitchen cabinets. Refinishing your kitchen cabinets may seem like a daunting task, but it's a project that can make a huge impact on the look and feel of your kitchen.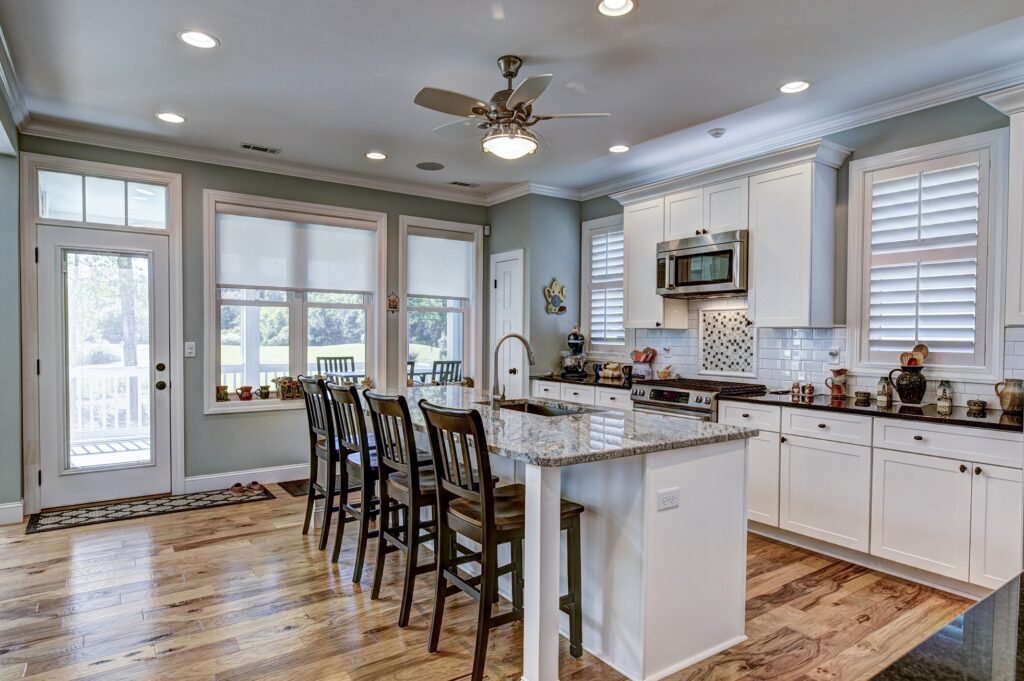 6 Reasons to Refinish Your Existing Kitchen Cabinets before Thanksgiving
Your family and friends will be impressed by your beautiful new cabinets, and you'll be glad you took the time to refinish them before the holidays! Here are some top reasons to refinish your existing kitchen cabinets. 
It's a Better Alternative to Kitchen Remodelling
Refinishing your kitchen cabinets is a great way to give your kitchen a new look without having to replace the cabinets or undertake a major remodelling project. You can choose to refinish the cabinets yourself or hire a professional in Vaughan. If you do it yourself, you'll need to allow for several days to complete the project. Refinished cabinets can brighten up any kitchen, and they'll be the perfect addition to your Thanksgiving celebration.
Refinishing Is Budget-Friendly
Refinishing your existing kitchen cabinets is a budget-friendly way to give your kitchen a whole new look in time for Thanksgiving. It costs about two-thirds of the cost of refacing your cabinets (replacing the cabinet doors with new laminate or wood veneer replacement material). Plus, refinishing generally costs between $200 and $3,000 for materials and $500 to $3,000 for labour, which is significantly less than it would cost for a kitchen renovation.
You Can Customize According to Seasons & Holidays
Refinishing is a great way to customize your cabinets according to the seasons and holidays. For Thanksgiving, you could repaint your cabinets in a warm, autumnal color like pumpkin spice or cranberry. Or, if you're feeling really festive, you could even add some decorative details like stencilled leaves or turkey feathers. 
Get Rid of Stains
If your cabinets are outdated or stained, it can make your whole kitchen look disjointed. Refinishing your cabinets is a great way to get rid of surface stains and make your cabinets look brand new. You can either stain them a different colour or paint them to match the rest of your kitchen. 
You Get Long-Lasting Results
Refinishing or repainting your kitchen cabinets is a great way to breathe new life into the heart of your home. Not only will it make your kitchen look more beautiful, but it will also have lasting results. A professional refinishing job will last years and only takes a few days to complete, so you will win big on your investment. 
You Can Organize Your Kitchen Cabinets
Refinishing also gives you the chance to purge unused items and organize your kitchen cabinets in a way that makes sense for you and your family. By taking the time to refinish your cabinets before Thanksgiving, you can ensure that your kitchen will be ready for all the holiday cooking and entertaining. Plus, it's a great way to get a head start on your holiday prep!
The Best Colours for Refinishing Kitchen Cabinet for Thanksgiving 2022
When choosing a new colour for your kitchen cabinets, or a two-tone colour option, it is important to consider the overall design of your kitchen as well as the colours of the walls and flooring. If you are unsure which colours would work best in your kitchen, consider hiring a professional painter or cabinet refinisher to help you choose the perfect shade.
Ocean Blue
Ocean blue is a calming colour that evokes the peace and tranquillity of the ocean. It's also a versatile colour that can be used in a variety of design styles. Whether you want a more traditional look for your kitchen or a more modern aesthetic, ocean blue will help you achieve the perfect look for your home. 
Shades of White
White paint gives cabinets a clean, fresh look that works well with any decorating style. Another advantage of choosing white for your kitchen cabinets is that it makes your kitchen look bigger and brighter. White reflects light, so it can help make a small kitchen appear larger. If you have a dark kitchen, painting your cabinets white can also help brighten it up. 
Warm Yellow
Yellow is associated with happiness and optimism, making it the perfect hue for creating a warm and welcoming space. It also pairs well with other traditional Thanksgiving colours like orange and brown. And since yellow is such a versatile colour, it's easy to find paint that matches your existing décor. 
Bold Orange
Orange is the perfect color for refinishing kitchen cabinets because it is warm and inviting, and it goes well with all of the other colours typically associated with Thanksgiving. Plus, orange is a very festive colour that will really make your kitchen stand out during the holiday season and inject some holiday cheer.
Rustic Red
Not only is red a great shade for Thanksgiving, but it's also highly visible, so it will make your cabinets stand out and help brighten up your space. Additionally, red is a very popular colour, so it will likely increase the value of your home if you decide to sell in the future. Refinishing your cabinets in this cheerful hue will help make your kitchen more enjoyable to spend time in. 
Contact Booth7 for Kitchen Cabinet Refinishing for Thanksgiving 2022
If you're ready to transform the look of your kitchen cabinets this Thanksgiving, give the professionals at Booth7 a call. Our team offers high-quality, professional kitchen cabinet painting and refinishing services, and excellent customer service. We use only water-based, low VOC lacquer and solvents that are very consumer and household-friendly. 
Give us a call today and we will return your call within a few hours. At Booth7, we are available seven days a week to answer all your inquiries. We service Toronto and all surrounding areas. If you require our assistance or want a free consultation and estimate, fill out our online form or contact us at info@booth7.com.