Do your New Year resolutions involve having more friends and family over, learning to cook new meals, or simply giving your home a much-needed refresh? If so, kitchen refinishing during the holiday season may be the perfect solution. Did you know that people spend more time in the kitchen than they do in any other room in the house? That's why now is the time to upgrade your kitchen cabinets to create a more comfortable atmosphere. Here are just some of the benefits of kitchen cabinet refinishing during the holiday season.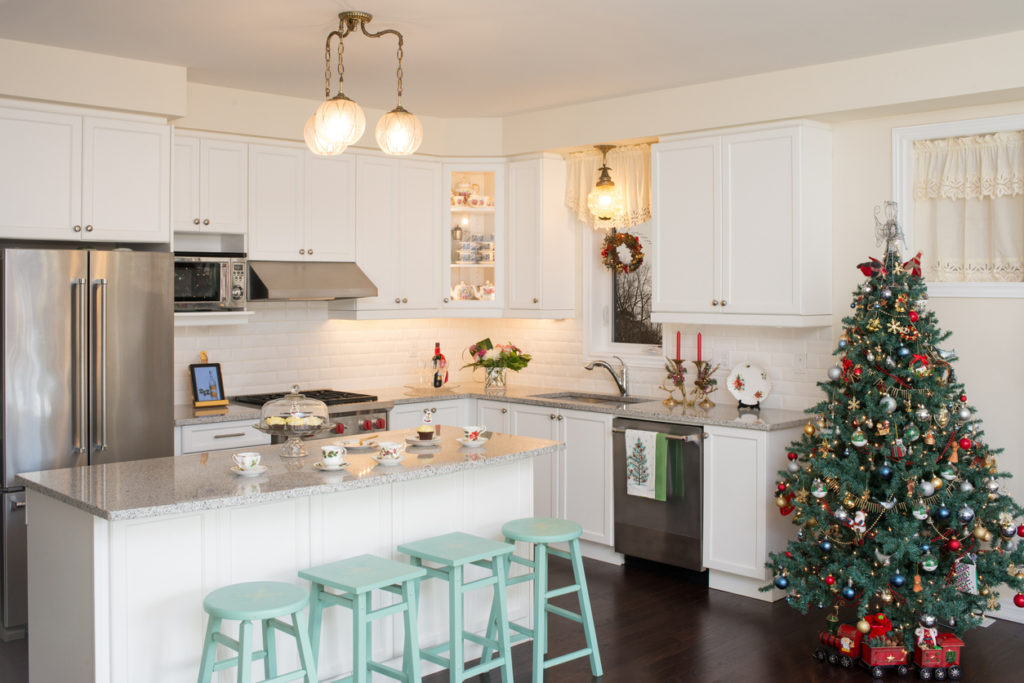 Maintain a Positive Atmosphere in Your Home
One of the best things about the holidays is the joy and celebration we take part in with friends and family. From family potlucks, annual Christmas parties, and baking-filled weekends, our kitchens can quickly become the hot spot of your home. If you want to entertain this year, but your kitchen isn't quite what you want it to be, simple updates can make your home look renovated and new. Something as simple as a new coat of paint can make a huge difference in refreshing the space to create a more positive and inviting atmosphere.
Save Money during the Holiday Season
The good news is that kitchen cabinet refinishing is far less expensive than a complete kitchen renovation. Sometimes all you need is a fresh new surface and some cleaning up to get your kitchen looking as good as new. You also save money when you plan your remodelling and replacements during the holidays! The costs are usually less expensive at this time of year as almost every industry is offering amazing deals in the spirit of Christmas.
Kitchen Stays Usable for Holiday Prep
Cabinet refinishing is a quick job. It only takes a few days to complete the process and is hassle-free, so you can still use your kitchen! At Booth7, our professionals will remove the surfaces that need refinishing and work on them in our professional spray booth facility, which is fully equipped for the job. We'll bring your new cabinets back and install them, too!
Impress Your Guests
For your annual holiday celebrations, you might want to invite your guests to your home and impress them with your décor and style. By refinishing your kitchen cabinets, you can invite them to a space that is fresh and new!
Great Start to the New Year
Upgrading your kitchen over the holidays may also work as a kind of "spring cleaning" for your mind. Starting the new year in a new, bright space can help you feel clear-minded and ready to accomplish goals and resolutions!
Why Choose Booth7?
If you're looking to give your home a fantastic upgrade during the holidays, and save money, our kitchen cabinet refinishing professionals can help you! We think outside of the box when it comes to home upgrades and there are many affordable projects you can choose from that will dramatically transform the look of our home. At Booth7, we are a one-stop shop and our professionals will handle all the details of your refinishing project from start to finish, so you can focus on cooking those delicious holiday recipes.
Ready to get started? Simply fill out our online form or contact us at info@booth7.com. Our staff with respond to your inquiry within a few hours. If you have a specific idea in mind, let us know and attach a photo of your existing room and get a free consultation and estimate today!