Painting your home is often seen as a fun and exciting activity for the family. Not only is it a great way to upgrade your space and create a fresh new look, regular home maintenance increases your home's longevity and property value by protecting it from wear and tear. Before you begin your kitchen cabinet painting project however, it's important to consider the safety risks. Some materials used to strip and repaint cabinets could be harmful to your health if you don't use them as instructed. That's why it's always a smart idea to hire professional kitchen cabinets painters. Here are some kitchen cabinet painting safety precautions all DIY homeowners and professionals should know about.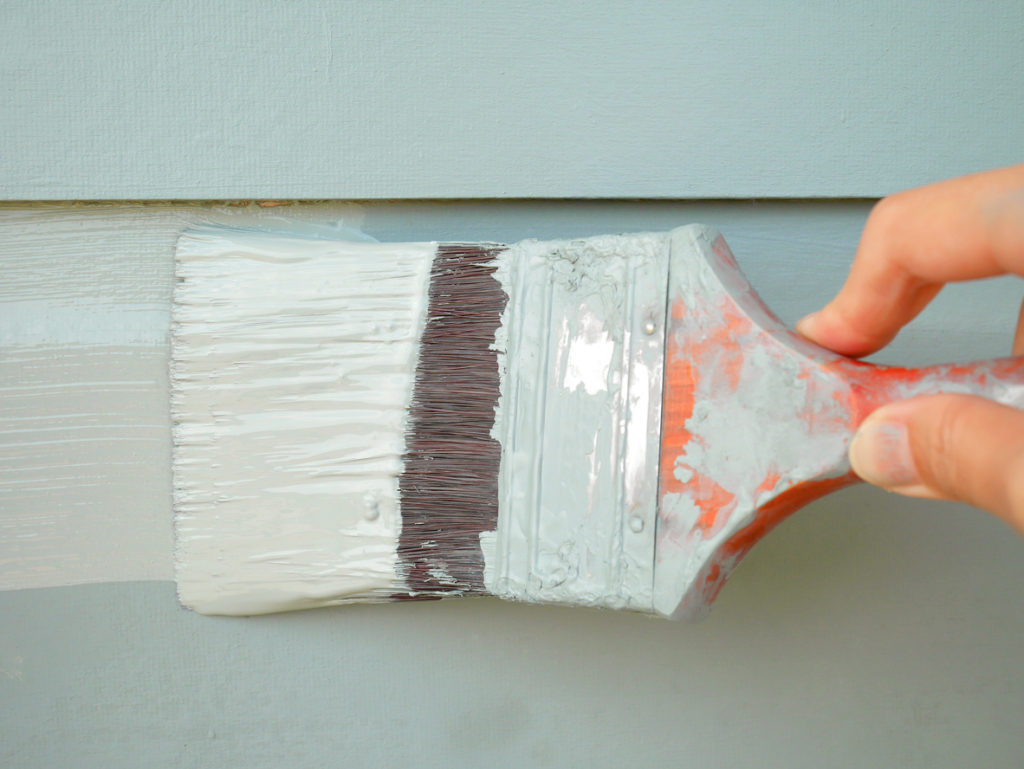 Wear the Appropriate Safety Equipment
Some chemicals in the paint can irritate your skin and sinuses if you don't have proper ventilation. You should always wear gloves to protect your skin while sanding and scraping (cloth or leather) and wear goggles, glasses, and dust masks to protect your face when dealing with chemicals. If your sanding equipment is noisy, wear ear plugs and make sure no one enters the area where you are working.
Avoid Exposure to Lead Paint
Years ago, lead was used in paints. Now, it's rarely used and considered dangerous and could have negative impacts on your health. Since older Canadian homes may still have lead-based paint. The process of removing, repairing, and disturbing this paint by repainting or from wear and tear can expose you and your family to health risks. To minimize your risk of lead paint exposure, you will need special equipment. It's best to contact professional cabinet painters—they will ensure that the project is handled safely to reduce any risk to your household.
Choose Low or No-VOC Water-Based Paints
There are many kinds of paint on the market. Some of them are safer for your health and don't leave lingering paint smells. These types of paints are called low or no VOC (volatile organic compounds). Overexposure to paints with VOC can lead to symptoms such as nausea, headaches, and irritation. Your best option is to use latex or water-based paints because they emit the lowest VOCs compared to other types of paint.
Be Careful Near Electrical Outlets
Electricity and water or moisture of any kind do not mix well—be sure to paint safely near electrical outlets. Cover all exposed outlets with painter's tape, and if you need to remove or switch any outlet covers during the process, turn off the power to the room before you begin.
Ensure Proper Cleanup, Disposal, and Storage of Excess Paint
Paint should never be stored in a damp location where the temperature can drop to freezing levels. Paint should be stored in dry, room-temperature area. Secure the lid tightly and store the can upside down to prevent any air from getting inside.
How Booth7 Can Help You
With the help of professional and experienced kitchen cabinet painting professionals, you won't have to worry about messes, mistakes, or hazards. At Booth7, we will remove your kitchen cabinets and paint them in our own facility, so you can use your kitchen while we work. Then, we will reinstall your cabinets and paint the room for you with expert care and attention.
We handle all the details of your project from start to finish, so you can trust you are in good hands! To get started on your home renovation or any painting project, call Booth7 today! Fill out our online form or contact us at info@booth7.com.