Refinishing kitchen cabinets is a great way to spruce up your space without being obligated to spend thousands of dollars on a complete renovation. If your cabinets are still in good condition and just need a little touching up or a fresh coat of paint, then modernizing them is a fairly simple and affordable process. Here are some important steps to take to prepare for a kitchen cabinet refinishing project.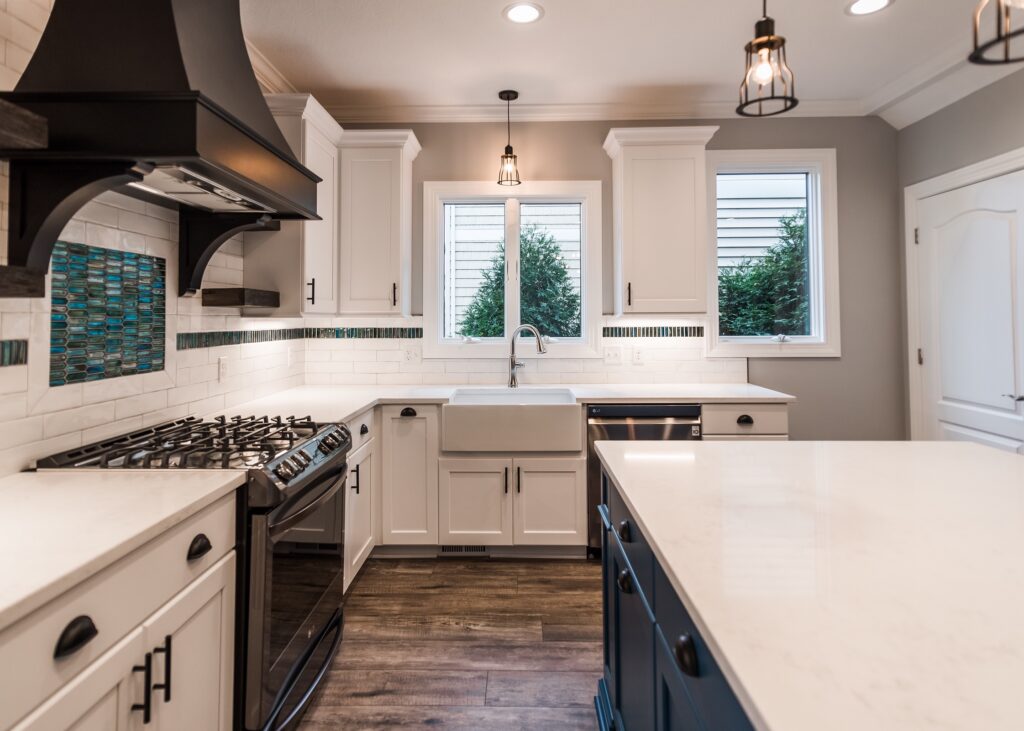 Understand Your Cabinets
Knowing what type of cabinets you have from the material to the grain of the lines (if any) will help you determine the best method for approaching this project. Wood varieties and other types of material such as laminate require specific types of paint and application techniques to ensure the job is done well. 
Set Your Budget
The amount that you're willing or able to spend on a kitchen cabinet refinishing job makes a big difference in the quality of work you can expect. That's not to say you have to spend a small fortune to get the look and results you want, but it does mean that you shouldn't go with cheaper paint and workmanship options just to save a few bucks. Setting a reasonable budget from the get-go will help you keep your spending in check. 
Hire Professional Painters
It may be tempting to take on refinishing your kitchen cabinets as a personal DIY project, but some things are just better left to the professionals. If you make mistakes, or don't use the correct paint, tools, or techniques, then you could end up with a complete mess. Once your cabinets are painted, correcting the colour or quality of the work is very difficult and will just end up costing more money. Professional kitchen cabinet painting contractors will guarantee that the job is done correctly the first time to minimize the amount of work required. 
Prepare Your Cabinets for Repainting
During your initial consultation, professional contractors will carefully examine your cabinets and kitchen and advise you of what needs to be done to prepare for the job. Kitchen cabinets tend to accumulate a lot of grease, dust, and fingerprint markings. Before repainting, they need to be thoroughly cleaned, so make sure to give them a good wipe down with a soft damp cloth before uninstalling them. Lastly, remove and organize the hardware so that you know exactly where each piece goes when the time comes to reinstall them. 
Finalize Your Paint Type and Colours
Whether you're just doing a touch-up or completely repainting your cabinets, choosing the right paint colour, type, and shade can be difficult. Give yourself plenty of time to compare colour swatches and paint samples and heed the recommendations of your kitchen cabinet refinishing contractors, so that you can rest assured that you're making the absolute right decision for your kitchen. 
Get Kitchen Cabinet Refinishing Services in Toronto from Booth7
Booth7 puts the fun back into remodelling your kitchen. We understand kitchen cabinets and have a passion for helping bring our customers' artistic and personal vision to life. That's why we offer our kitchen cabinet refinishing services and expertise with a friendly smile. Contact us today to learn more!