Quarantine has everyone convinced that they can perform home improvement projects without consequence. While DIY projects like painting or upgrading your kitchen cabinets can certainly help you save money, they don't always turn out like the Pinterest-worthy designs you think they will. There's a lot more to upgrading your kitchen cabinets than simply slapping a fresh coat of paint on them. It takes a lot of skill and expertise to do the job right and render beautiful results. Keep reading if you need a kitchen upgrade in 2021.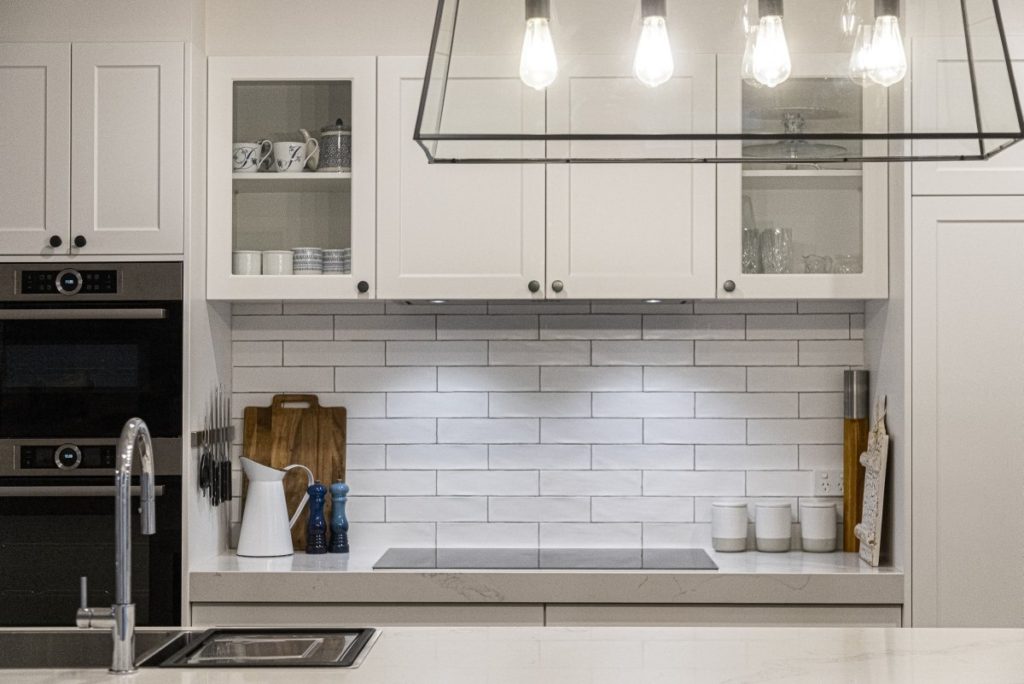 Why DIY Kitchen Cabinet Painting and Refinishing Isn't a Good Idea
If you have to ask yourself whether you should hire professional kitchen cabinet painting contractors to revamp your kitchen, then the answer is unequivocally yes. Casting any level of doubt on your kitchen remodelling skills should be considered a sign that it's probably better to bring in professional reinforcements who actually know what they're doing and don't have to rely on YouTube instructional videos just to save a few bucks.
Here are a few reasons why you should entrust your kitchen cabinet refinishing project to the experts.
The Margin for Error Is Minimal
Kitchen cabinet painting requires time, craftsmanship, patience, and a good deal of expertise and experience. The finished product should be smooth with no visible ridges, bleeding, blotches, or brushstrokes. And the margin for error is limited because you can only strip the paint, fill holes or blemishes and varnish so many times before damaging the cabinet material. Expert cabinet painters have the necessary skills, knowledge, and patience to get the job done right the first time.
It's a Big Time Commitment
Since many of us are currently in lockdown, time constraints aren't really an issue—that is, unless you have other projects you want to move on to at some point. Kitchen cabinet repainting and refinishing is a very time-consuming project that requires a great deal of experience. There are several processes involved to obtain a great result. If you're not prepared to commit the appropriate amount of time to this project, then it's probably best to leave it to the professionals.
You Need Special Skills, Supplies, and Equipment
Then, there's the special skills, supplies and equipment component. To ensure that your kitchen cabinet repainting project yields great results, you'll need to acquire a few materials like the appropriate type of paint, air movement equipment, various grades of sandpaper, paint brushes or expensive spray equipment, rollers, roller cages, trays, drop cloths, and more. The great thing about hiring professional kitchen cabinet painting and refinishing contractors is that they already have access to all of these tools in their toolbox….right now.
What Are the Benefits of Hiring Kitchen Cabinet Painters?
Saves you time and money on procuring necessary equipment and learning how to paint and refinish kitchen cabinets
Minimizes the risk of making a mess in your home or having unnecessary VOC fumes
Ensures that the job is done right and to your liking
If you're looking for a professional kitchen cabinet painting and refinishing contractor in York Region, then Booth7 is up to the task. With a strong emphasis on customer service and satisfaction, we provide efficient and sustainable kitchen cabinet refinishing services that are guaranteed to match and enhance the aesthetic of your home. To book a consultation with one of our kitchen cabinet painting experts, contact us today!